Welcome to Lowe's Bayshore Nursery & Garden Center! Founded in 1966 by Cliff Lowe, Sr., an ex-Naval Commander and Annapolis graduate, and his wife Olive, Lowe's Bayshore Nursery & Garden Center is one of the most beloved and trusted family-owned nurseries on Maryland's Eastern Shore. The Lowe's family actually goes back into the 1700's on Kent Island, where the garden center is located. Understanding Queen Anne's County's unique soil and other conditions is, you might say, in the family!
Some nurseries come and go, but Cliff Lowe, Jr., his wife Barbara, and their daughter Adrienne, the garden center's owners, together have over 90 years of combined professional experience. They are experts in the Eastern Shore's specific flora, terrain, soil types, weather conditions and other critical garden and growing-related matters. Lowes is convenient to Stevensville on Kent Island MD, Grasonville, Centreville, Easton, Annapolis, Queenstown, Kent County and other areas of Maryland's Eastern Shore.
Lowe's Bayshore Nursery & Garden Center is in contact with over 50 national growers from across the nation to supply you with the best.
Vegetable plants and herbs
Bedding plants
Extensive inventory of perennials and ornamental grasses
Shrubs
Trees – container and balled/burlap – flowering, ornamental, shade, conifers
Bulbs & seeds, Grass Seed
Mulch
Soils
Fertilizers
Soil Amendments
Decorative stone
Field stone
Bulk materials
Pots, terra cotta
Figurines
Garden hand tools & gloves
Insecticides and herbicides
All inventory changed seasonally – year-round
Retail Garden Center / Cash & Carry
Local Deliveries Can Be Arranged
Fully stocked with garden supplies
More than 20 mulch / ornamental / decorative stone ground covers to choose from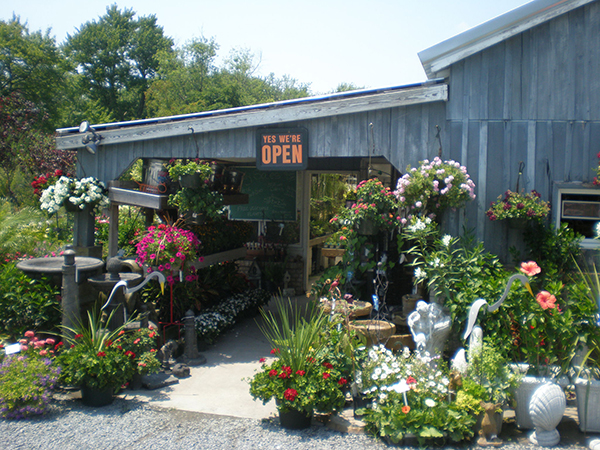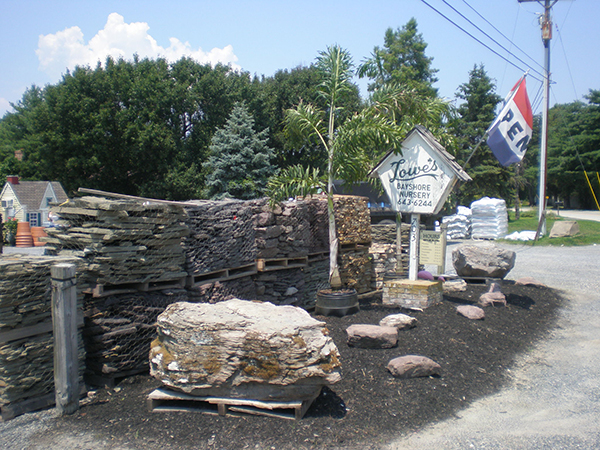 Do you have a question about what's best for low-maintenance gardens and other plant-related scenarios?
Bring a landscape photo of your garden or planting situation over to Lowe's Bayshore Nursery & Garden Center, and we will recommend action and materials to optimize results. Old and new customers often bring in samples of leaves and branches for pest control advice and recommendations.
When should I plant? How should I prep the ground and soil for, and water, my plantings?
Drop by Lowe's Bayshore Nursery & Garden Center and pick up one of their free Planting Guides – "Suggested Planting Dates" & "Planting Instructions"
Bring the rest of your questions and needs down to Lowe's Bayshore Nursery & Garden Center today – where you will always find quality plants at reasonable prices!